2021 Ironman Curling Honouree Kevin Wiebe
Ironman Outdoor Curling Bonspiel is not just about enjoying the outdoors or playing a challenging game of curling; it's also about recognizing outstanding, extraordinary individuals in our community.  Through sharing stories each year, we hope to inspire Canadians to bring more health and wellness into their lives!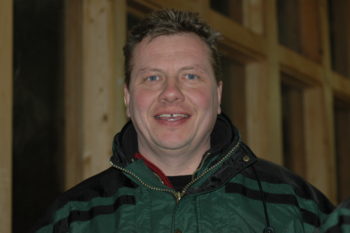 This year's Ironman Outdoor Curling Bonspiel honouree is Kevin Wiebe, a husband, father to an amazing young woman, angler-lover and Realtor, professional curler, co-founder of the Ironman bonspiel, icemaker extraordinaire, and proud member of this community, who lost his battle with rare cancer neuro-endocrine earlier this year.
Kevin had an incomparable spirit, he would enter the curling club with a smile on his face and joy in his heart. Everyone who knew Kevin saw the love he had for the game and for making a difference in his community.
His family is honoured to share his story, and help the Ironman Outdoor Curling Bonspiel raise money for the two charities. This is a first for Ironman Curling, two charities rather than one, giving donors two choices to contribute their funds raised.
New for the 2021 event, curlers have the option to donate to the HOPE worldwide Canada's Max Out Summer! Day Camp for foster kids.  This day camp core focus is to serve kids in foster care – an event Kevin supported because he believed that everyone should have a chance to experience the outdoors and everything it offers, including fishing, an activity Kevin enjoyed greatly.
When you make a donation online or through your team registration, you can allocate your funds to Hope worldwide Canada or the Heart and Stroke Foundation.
Click here for more information on Max Out Summer! Day Camp with HOPE worldwide Canada – Winnipeg Chapter.
We are proud to recognize Kevin Wiebe at the 2021 Ironman Outdoor Curling Bonspiel, for without his contributions to the committee, this event would not be possible. Kevin was THE original Ironman curler.