<!div class="col col--2/3" style="padding: 15px 15px 15px 15px; border-radius: 30px; background-color: rgba(194, 215, 228, 0.4); box-shadow: 3px 3px" -->


We hit $20,000 and
raised another $6,396 !
We had a fantastic weekend of fundraising, curling, socializing, weather and curling ice.  This year we set another new organization record for the most money raised in one bonspiel.
We reached a new fundraising record of $26395.69 thanks to you!
Thank you to the teams and you for donating to a great cause.  All donations $20 and over will receive a tax receipt from either Heart & Stroke or HOPE worldwide Canada.
Top Fundraising Teams All 54 Teams


11 Top Fundraising Teams won the Ironman Silver Corn Broom, and The Brokenheads took top place and will get their names added to the new Top Fundraisers Trophy.
Congratulations on our 2023 Ironman Outdoor Curling Champions
"The Brokenheads"
Stacy Johnson, Daren McKellar, Jason Goetting, Jason Thorvaldson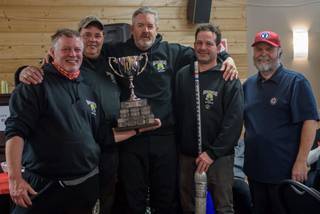 2023 Ironman Outdoor Curling Champions
Our champions win custom made Ironman Curling jackets valued at over $800 from
Dynasty Curling Apparel
one of our Super Sponsors.
Congratulations to all the winners in the minor events.  Click here to see the playoff results.  Thank you to all the companies that donated prizes. We call the event Ironman for the courage and spirit teams show for curling in tough winter conditions.  Our final team count was 47 curling teams in the Championship division and 4 curling teams in the Family division.
A big thank you to all of our sponsors and volunteers that made this year a huge success.  We are a success because of the dedicated volunteers and great support from the business community.  Many people went above and beyond to help us make incredible ice this year.  You made a huge difference and we are grateful for your support.
Thank you to everyone who purchased raffle tickets. Click here to see the results for 2023.
Please note: Our next bonspiel is February 2 to 4, 2024 so reserve this date and book your travel plans to Winnipeg where we strive to continue to be the best outdoor curling bonspiel in Canada.  Hurry Hard!
We would love for you to share your pictures from your experience at our bonspiel! Follow the link for details how to send them to us for our photo contest, or tag Ironman Outdoor Curling on Facebook, Instagram (@Ironmancurling) and Twitter (@Ironmancurling). Use hashtag #IronmanCurling23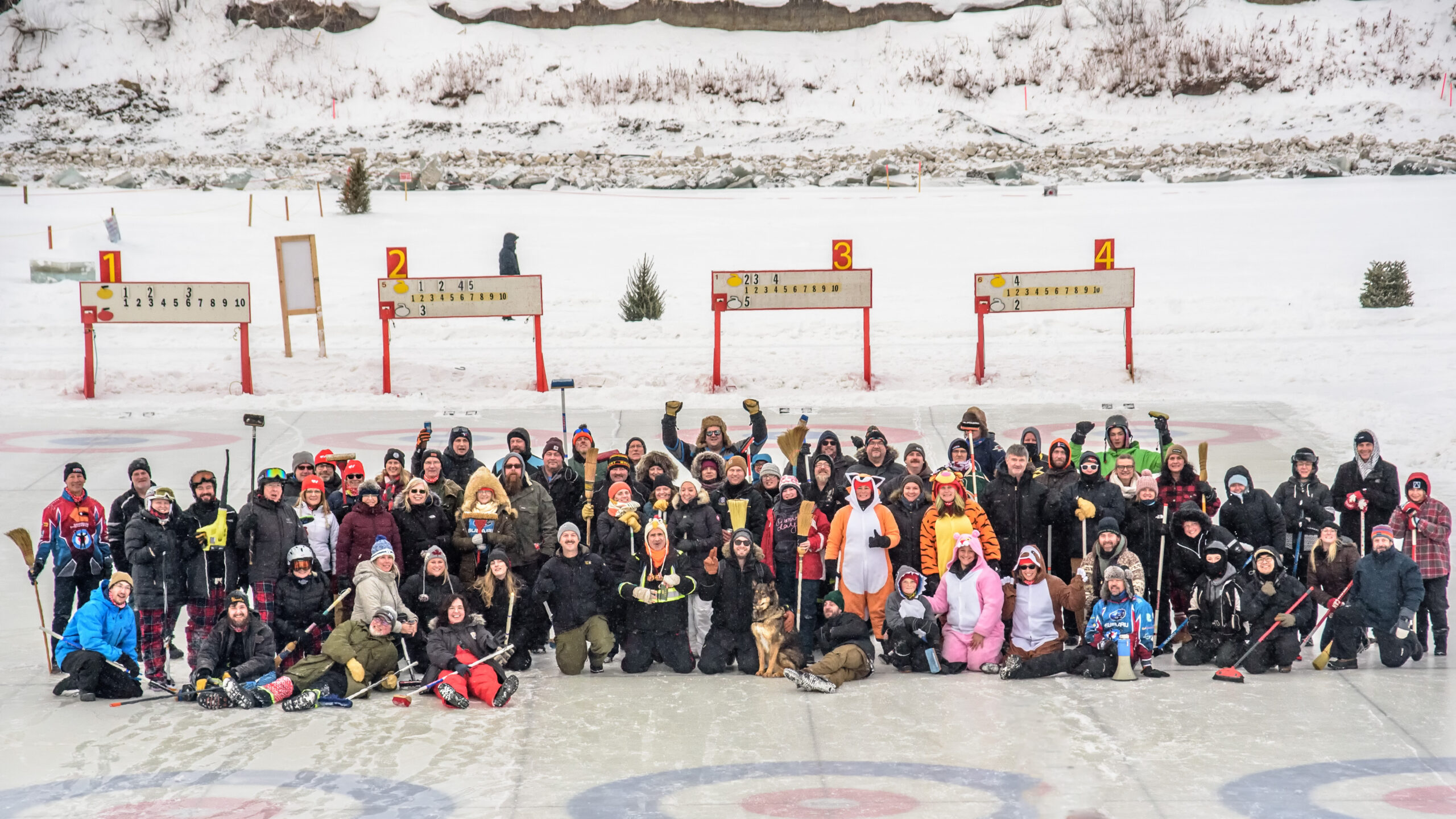 Since 2002 we have raised $195,211 for our charities!
Since 2002 we have raised $209,320 for charities in Canada!