<!div class="col col--2/3" style="padding: 15px 15px 15px 15px; border-radius: 30px; background-color: rgba(194, 215, 228, 0.4); box-shadow: 3px 3px" -->
Embrace the Canadian winter by participating in outdoor curling at the Ironman Outdoor Curling Bonspiel annually on the first full weekend (Friday to Sunday) of February. The origins of the curling game lie in the open air, amidst the crisp winter breeze, basking in the warmth of the sun, and even under the glittering night sky during evening matches.
This winter, form a team with your three closest friends, stay active, and join us for a weekend of fun and fundraising in support of charity:
HOPE worldwide Canada - Winnipeg Chapter: HOPE worldwide Canada - Winnipeg Chapter is committed to making opportunities for youth placed in care. Max Out Summer! Day Camp is a free 2 week day camp for youth ages 6 to 12 years who are currently wards of Child & Family Services agencies.
Heart & Stroke Foundation: Heart disease and stroke are the #1 killer globally. It's never been more urgent to accelerate research breakthroughs.
Earlybird Registration is Open!
Complete your team registration by midnight on Dec 31 2023 to qualify for ONE of TWO $100.00 Gift Cards.
Since 2002 we have raised $209,870 for charities in Canada!
The Ironman Outdoor Curling Bonspiel is a not for profit event held each year in Winnipeg, Manitoba in support of the Heart and Stroke Foundation and other Canadian charities.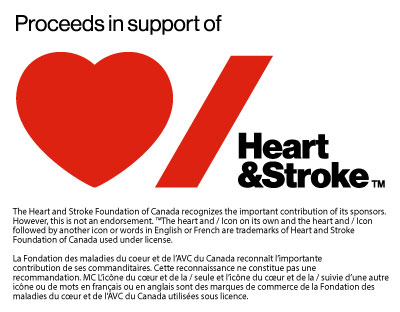 This year's fundraising goal is $20,000 and we've raised $550 for charity since October 1, 2023 .
Don't miss out!
Watch this space for the latest news, registration, and event info for the next Ironman Outdoor Curling Bonspiel, subscribe to get updates by email, and follow us on your favourite social media network!