Team registration will open on Dec 01 2018.
Please note, the committee has changed the team registration date from October 1, 2018 to December 1, 2018.  Our web designer is in the process of building in new functionality for our website.  He has asked for more time to write and test the changes.  We heard your concerns from last year and addressing those issues in the update.  Our bonspiel is still on the same first full weekend in February, that date does not change.
When registration opens we will be accepting up to 88 teams making this the largest event yet. Sign up to receive emails and get notified when registration opens.
Congratulations to 2018 Ironman Champions (I swept with your wife).  The bonspiel raised $11,032.70 for the Heart and Stroke Foundation.
A big warm thanks to all of our sponsors, partners and volunteers that made this bonspiel a huge success.  We could not do this without their amazing support, dedication and can do spirit.  We fought the elements and won!
Thanks to all the teams that helped to fundraise, check out the winners of the Subaru Silver Corn Broom here
To check out great photo's from our photographer Brittany Wall on our Facebook page.  We thank all the out of town teams that traveled to Winnipeg to curl.  We look forward to setting new records in 2019 – mark your calendars for February 1 to 3, 2019.  Make the first weekend of February your Ironman curling weekend.
Sign up for email updates
Sign up to receive the latest news and updates from the Ironman Outdoor Curling Bonspiel including information on team registration and important event information.
Sign Up Now
We have raised over $102078.50 for The Heart and Stroke Foundation of Canada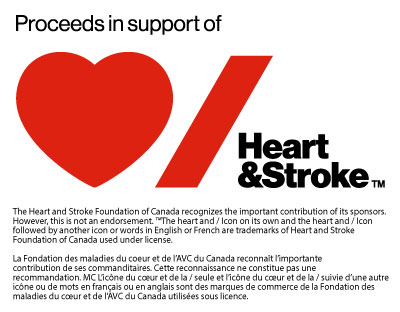 The Ironman Outdoor Curling Bonspiel is a not for profit event held each year at the historic Forks in Winnipeg Manitoba on the Red River in support of the Heart and Stroke Foundation of Canada.
This year's fundraising goal was $15000 and we raised $11032.70! CONGRATULATIONS EVERYBODY !

$11033 raised!
Donate Now