In Honour Of
Ironman Outdoor Curling recognizes and honours individuals who are special to the organization. Whether it is someone affected by heart disease or stoke, or those who have contributed to the bonspiel over the years, we appreciate everything they did.
If you know someone that would be open to being recognized by our event, please let us know. We welcome the opportunity to highlight that person and how they made a difference.
Take me to the donation page
2023 Honour Trent
Words from Trent's mother –
How special it is to be curling in honour of our middle child Trent. We have participated in the Ironman Outdoor Curling several times over the years because we love to be outdoors, we love to curl, and we love to support the Heart and Stroke Foundation. This event has become even more meaningful to us since Trent was born with complex congenital heart disease, including a hypoplastic right ventricle.
During pregnancy, we learned that Trent would require either a heart transplant after birth or a series of palliative surgeries over several years to reconfigure his heart and circulatory system. When Trent arrived on his due date in the spring of 2016, he was taken by air ambulance to the Stollery Children's Hospital in Edmonton, AB where he had his first open-heart surgery. After a two-month stay in the hospital that included some highs and lows, we were able to bring Trent home. We returned to Edmonton when Trent was seven months old for his second surgery, the Glenn procedure. The third and final surgery in Trent's staged reconstruction, the Fontan procedure, was performed shortly before he turned four. Trent now has "Fontan circulation", which means that his heart functions like a one-sided pump with two chambers; essentially Trent is living with half a heart. It really is incredible!
Although there are challenges, Trent amazes us everyday. Trent is an active 6 year-old who loves to play with his siblings and friends, dance, ride his bike, golf, build Lego, do puzzles, and most recently has taken up curling!
On behalf of the committee, we are grateful and honour to help raise funds in Trent's name.  This year's event will be extra special because of this.  We invite you to put in a team.  If you are not able to put in a team, please consider making a donation.  You can donate to Trent's team the "Curling Irons" All funds to the Heart and Stroke Foundation will be in Trent's name. Let's do it for Trent!
2022 We honour two women
Joanne Schoemaker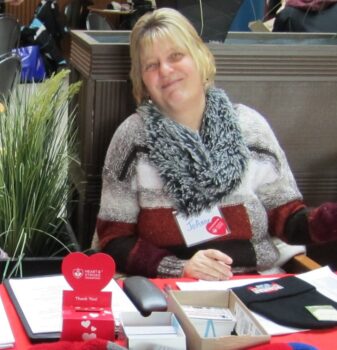 Joanne passed October 2020 at the age of 62 after twenty-five years of managing heart failure. Joanne enjoyed volunteering with Ironman Curling, and other Heart and Stroke Fundraisers. She was always eager to share her story with whomever was interested. She was appreciative of all the research and advocacy that was undertaken on behalf of those impacted by heart disease, but was especially thankful to be able to share her story of a woman's perspective and experience.
From common cold symptoms to an ICU bed in just as few short hours, this was how Joanne's 25-year journey with heart failure began. Her life changed in an instant. Despite many setbacks, Joanne still enjoyed her life to the fullest possible. Camping, gardening, crafting and spending time with her friends, family and four-legged fur babies topped her list of "must do's." Christmas was Joanne's favourite time of year, always making her Christmas table a unique work of art! Joanne's disease took her health along a winding journey. At each turn, there was new technology and dedicated healthcare workers to help with the navigations. Making her way out of those turns was only possible because of research and novel therapies that come as a result of events like Ironman Curling.
Thanks to everyone for fundraising, donating and participating in this cause so very close to our "hearts".
Marion Krienke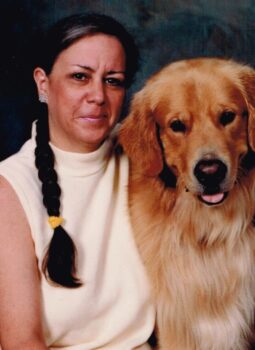 Marion was born in Ottawa Ontario. She leaves behind a husband and two amazing sons David and Colin. Active till the very end, Marion was involved in curling and lawn bowling enjoying both the competitive nature and the socialization of them. She was something on and off the field of play.
When Marion moved to Winnipeg, she found her talents and resourcefulness was need throughout her community. She joined the Fort Garry curling women's league, helping to organize bonspiels. Also help establish the Maple Grove Park off leash park, the bowls Manitoba Facilities manager, diabetes of Canada (regional volunteer 2017). Marion was a strong believer in making a difference for good in her community.
Unfortunately Marion never recovered from her stroke, but we hope that her legacy will live on in the groups she was a part of. She will always be missed by her family and friends.
2021 Kevin Wiebe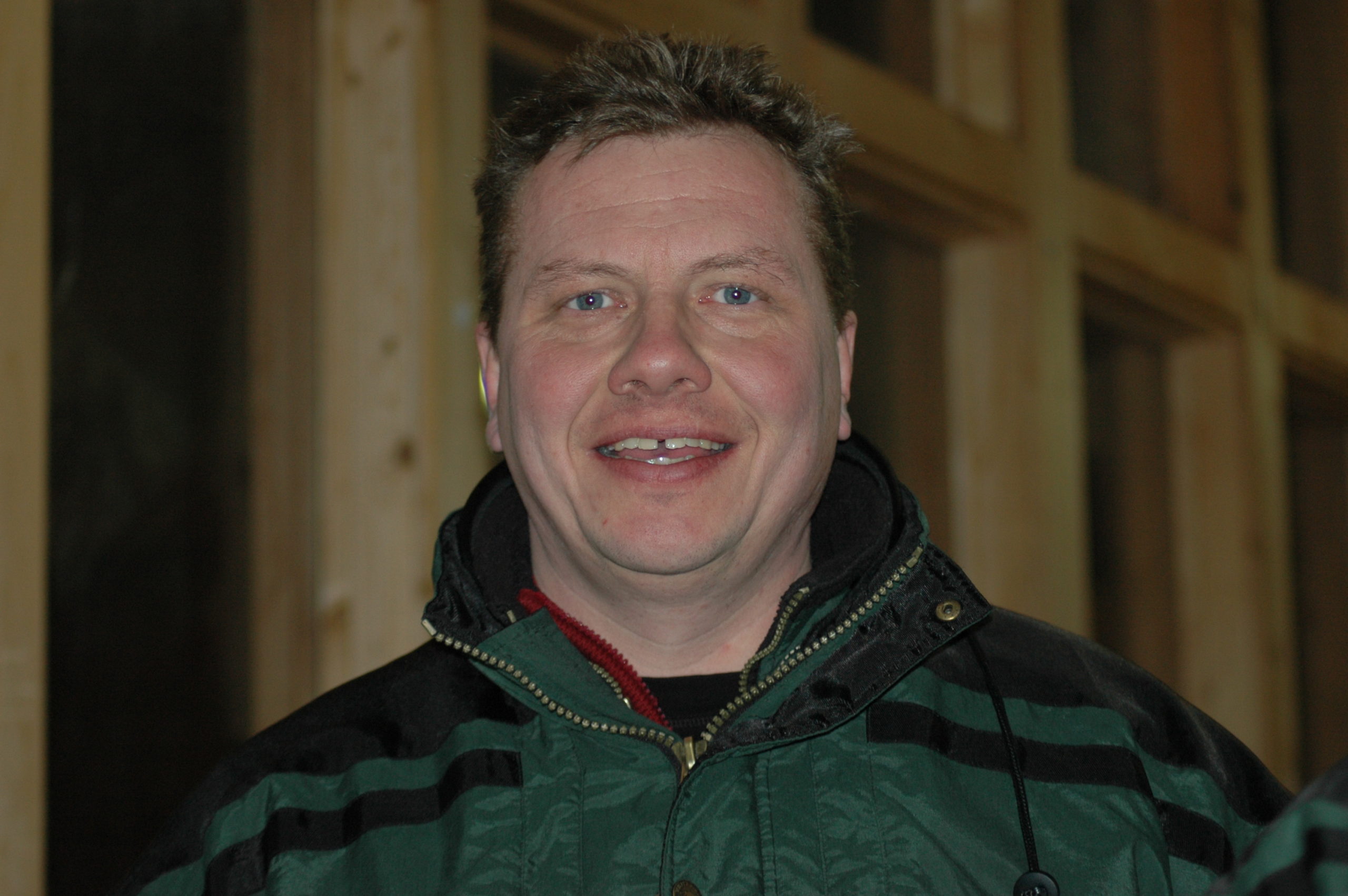 Kevin Wiebe was a husband, father, master angler and real estate agent; he was also a professional curler and the co-founder of Ironman Outdoor Curling and icemaker extraordinaire! He was a proud member of this community. Kevin recently lost his courageous battle with rare cancer neuro-endocrine. He grew to love the game of curling at an early age, and dreamed of playing in the Brier one day. As he continued to chase his dream of being a professional curler, he met and befriended Eric Dawson.  The two of them became best friends and barnstorm Manitoba, chasing their Brier dream. Many weekends and late nights in curling clubs around the province and city, they kept returning to this picture of outdoor curling, a painted portrait of outdoor curling hung in one of the local curling clubs. It was the inspiration for their vision of modern day outdoor curling. In the winter of 2001 they decided to made their dream a reality, and the first ever Ironman Outdoor Curling Bonspiel took place in February of 2002. Kevin took on the enormous task of creating curling ice on the Assiniboine River.  It was a success, so for the following nine years, Kevin continued to make ice for Ironman Curling. Kevin passed away on October 20, 2020, at much too young and age. We, at Ironman Curling, and fans of outdoor curling, are indebted to his efforts for making this event a success. We hope you can join us in 2021 to pay tribute to an amazing individual, and our dearest friend, Kevin Wiebe.
To see more of his story click here
2020 John Candy

This year we are excited to honor and recognize Mr. John Candy.
To see more of his story click here
2019 Michael Kleiman
We are proud and honoured to recognize Michael Kleiman as this year's honoree.  Michael is a husband, a father of three, a dog lover and owner, a CT Technologist at HSC Winnipeg and a proud member of the community. Our honouree is Michael Kleiman and he unfortunately has Premature Coronary Artery Disease.
Meeting Michael for the first time the state of his heart condition would never be revealed. He enters the curling club with a smile on his face; however, he has also spent several hours on bedrest due to constant angina just so that he can muster that smile and be present for the little things in life.  To see more of his story click here
2018 Margaret Morton
Strange as it may sound, Margaret Morton considers the heart attack she suffered in August 2010 to have been a blessing in disguise.
"It made me realize I had to make a change," Morton, a longtime resident of Transcona. "I have two amazing grandchildren I had to stay around for, to be there for a long time. If you can come through something like this, you realize how important it is to take care of yourself."
2017 John Hindle
Suffered a major heart attack in 2014. John was at his cabin when he was rushed to Kenora Hospital and then at St. Boniface saving his life. Later John continued his treatments at the cardiac rehab program at the Reh-Fit Centre.
In John's own words: "I was at the cottage relaxing and had a massive heart attack. My lifetime friend was with me and got me in the car, called 911, and drove towards Kenora. We met an ambulance on the highway and was taken to Emergency. The clot busting drug saved my life and after several hours I was flown to St. Boniface. Early in morning I had a stent placed in a coronary artery but approximately 20% of the heart died during the attack. I have been in recovery ever since for over two years."
2016 Ironman Curlers and Volunteers
For our 15th anniversary. We recognize the hard work of all the volunteers and the curlers for their work over the past 15 years in helping the Heart & Stroke Foundation and the monies raised. This was the first year we raised $10,000 in one event.
2015 Michael Wirth
This year we are honouring Michael Wirth who passed away this past December due to an aneurysm of the heart at the age of 35. Curling in memory of Michael was the team of Steven Wirth, Kirsten Wirth, Jackie Mackling, Greg Mackling. Michael was a father, husband, son, brother and good friend to many. He leaves his loving wife Michelle and his three young boys Ryan, Riley and Logan. He has many loving family members that will greatly miss him. Michael was a supporter of animals and took his 2 big dogs Bella and Khloe everywhere he went. Michael was the President of the family business, Perfect Landscaping, and was always passionate and excited about new ideas for the business and his next project. Michael is described as having had a huge heart, having been an extremely generous person, and a really nice guy who was loved by almost everyone he met.
2013 Don Nixon
In memory of Donald William John Nixon. Don suddenly passed away on October 16, 2012 at the young age of 39 years. Don was loving husband to Lisa, devoted father to Josh and Lucas and an optimistic energetic member of the community. Don touched many lives and is missed by everyone.
2011 Len Jones
Len Jones passed away January 14, 2011 at the age of 76. His son Dean Jones recalls he suffered from a heart attack somewhere around 1983. Dean says, "He drove himself to the hospital thinking it was maybe something else, but it's a good thing he went as he ended up spending about a week at the hospital and fully recovered." 20 years after his heart attack he put his love of wood working to good use by helping Ironman Outdoor Curling with building and maintaining the scoreboards, lending his trailer for transportation of equipment, and using his garage for storage of all the equipment for many years to come. As Dean says, "He got about 28 more years out of life after his heart attack, and I also got to spend that time with him. Thank you Heart & Stroke Foundation for all that you do."
2010 Darcey Davidow
Darcy Davidow past away on July 7, 2009 in a single vehicle accident at the age of 36. He is survived by his children Ashley, Rylie, and Chelsea, his partner Christine Berard. Winter included hockey, hockey and hockey. Darcy supported the Heart & Stroke Foundation by participating in the Ironman Outdoor Curling bonspiel for the last several years. Darcy was full of energy and was the life of the party wherever he went. He was always considerate of others and made sure that both young and old were having a good time. His unique style, friendly manner, and loving heart will remain with us all forever. He was a great ice maker and curler of the event, we still miss him.
2002 George Lammers
Our founder Eric Dawson's father-in-law George Lammers past away due to a heart attack on January 18, 2000. This event was started in George's memory.